Laser Cutting Architectural Felt
Laser Cutting Architectural Felt
One of our specialties at LCI is laser cutting fabric such as architectural felt. Although cutting felt with conventional blades and knives might not seem like a big deal, it is harder than one would think. These materials are often dense, stiff and tough to get through and, not to mention, a knife leaves the edge somewhat frayed and raggedy. Here's where we come into the picture! Our CNC Laser Machines will follow your vector file and silently vaporize all of the precise lines and curves. The laser edge is clean and somewhat glazed also sealed like it has been hot glued. Every fiber is contained and it stays put. Save the headache because laser cutting architectural felt is the way to go. Our expert service will get the job done quickly, precisely and efficiently.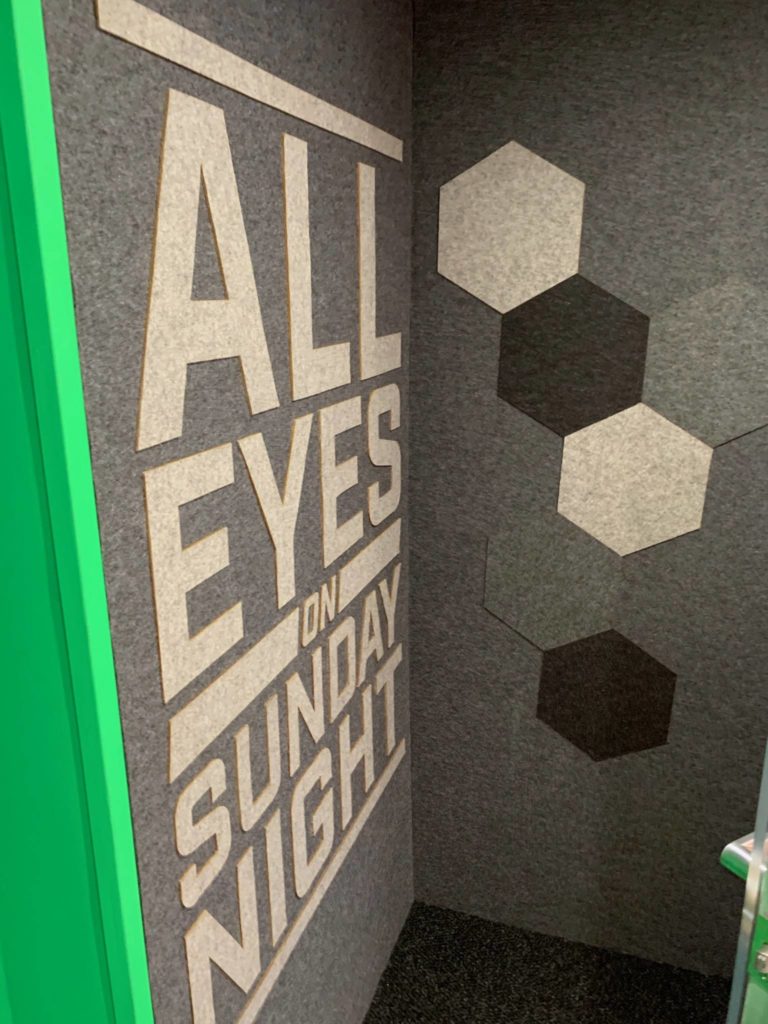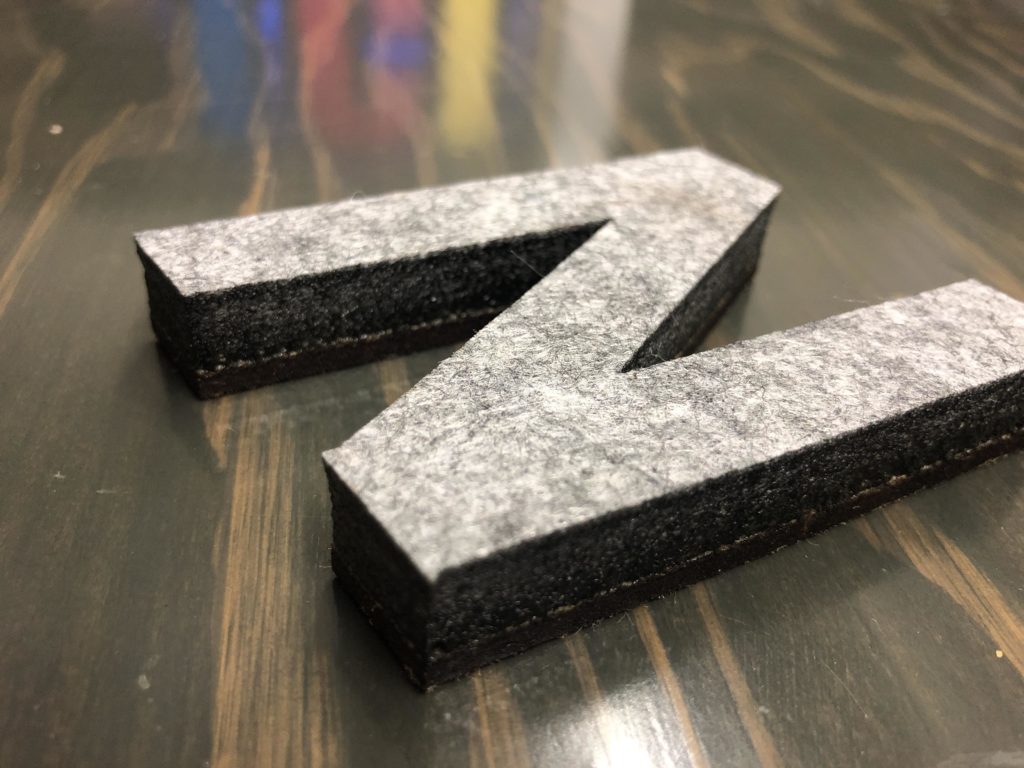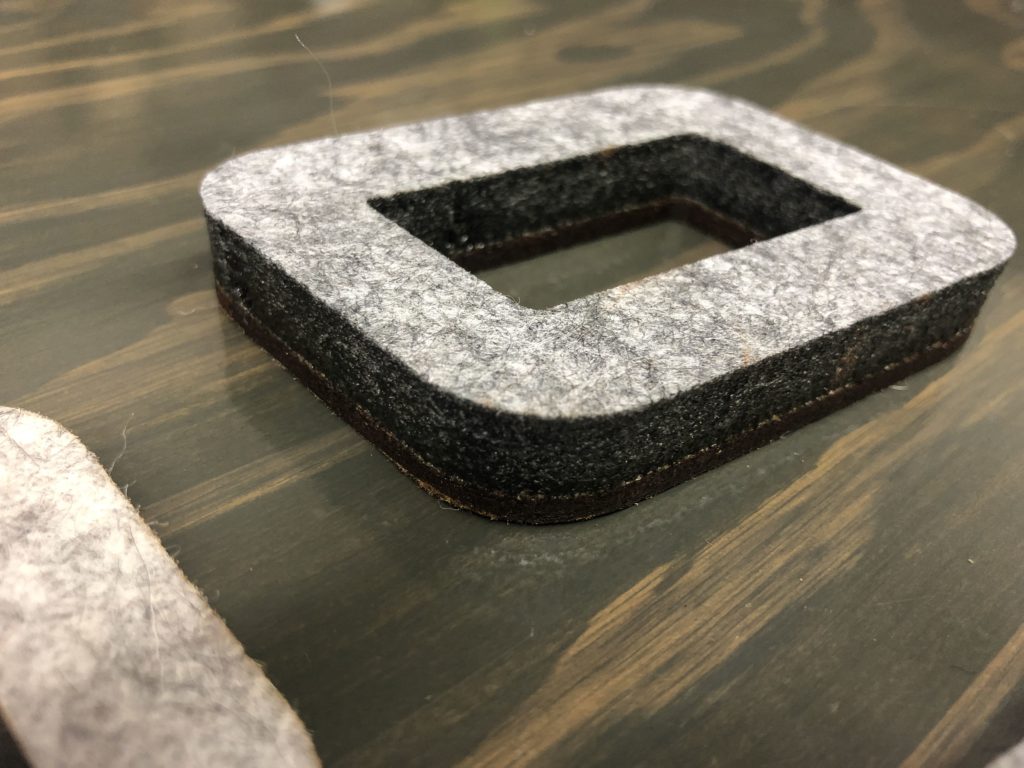 Not only is Laser Cut Architectural Felt perfect for this studio backdrop for lighting glare but its great for dampening sound. Not to mention, it is a gorgeous look! Furthermore check out filzfelt for an incredible line of Architectural felt.
Frequently Asked Questions:
1. Do I need to supply LCI with an logo file to Laser Cut Architectural Felt?
A: Certainly a logo file is helpful if you have one, however it is not necessary. Most importantly our design team can work with you to turn your idea into a finished product.
2. What format files do you work with?
A: Most often we work with Adobe Illustrator, Corel Draw, Adobe Photoshop, AutoCAD, SolidWorks and Fusion 3D files. That is not to say we don't use other common formats.
3. What information do I need to get a quote?
A: Just have in mind the size of artwork you need, thickness of felt and quantity. However, if you need help, we can guide you.
4. Does LCI send a proof before producing work?
A: We always e-mail a proof for your review before taking any project into production because we want to make sure every detail is ironed out.
5. Can LCI Laser Cutt Architectural Felt samples before running large orders?
A: Yes! We can cut sample swatches then we can work the bugs out!
6: Will the edges fray?
A: No because Laser Cutting Architectural Felt leaves a totally fused edge.
Need a Quote on Laser Cutting Architectural Felt?
Either give us a call or email us at info@lasercuttinginc.us. Above all, we understand that our customers need quick turn around times, so our team responds quickly to quote requests to help you with a solution. From pencil sketch to cad file, we can work with just about any file format to make your request into a finished success. All trademarks shown on Laser Cut Architectural Felt images are the property of their respective owners.
Laser Cutting, Inc.
1549 South 38th Street
Milwaukee, WI 53215-1717
Toll Free: 1-800-471-2600
Tel: 1-414-383-2000
e-mail: info@lasercuttinginc.us
web url: www.lasercuttinginc.us
Laser Cutting, Inc. serves Chicago with 1 day UPS ground shipping!
Here's What Our Customers Think of Us:
Highly professional and excellent work. Pricing was fair for our project. — Arthur Woodrow
Impressive Work! LCI guided our company with patience and care! Great experience. — Ben McIntosh
Excellent consultation and high quality workmanship on Laser Cutting Architectural Felt. I love this company! — Jerry Miller