Light Boxes & Push Through Letters
Light Boxes & Push Through Letters
One of our specialties at LCI is LED Lit Light Boxes & Push Through Letters & Logos.  For example, here is a set of signs used as store and trade show props. The first image is of a Push through logo sign and subsequently the other images are of super colorful saturated prints lit the same way. The thick white acrylic letters are not only inlayed into the black acrylic face, but they actually protrude about 1/2″ proud. Meanwhile, under the hood we installed white LED's making that laser cut glossy white translucent acrylic pop! These Light Boxes & Push Through Letters were a definite show stopper at the trade show event.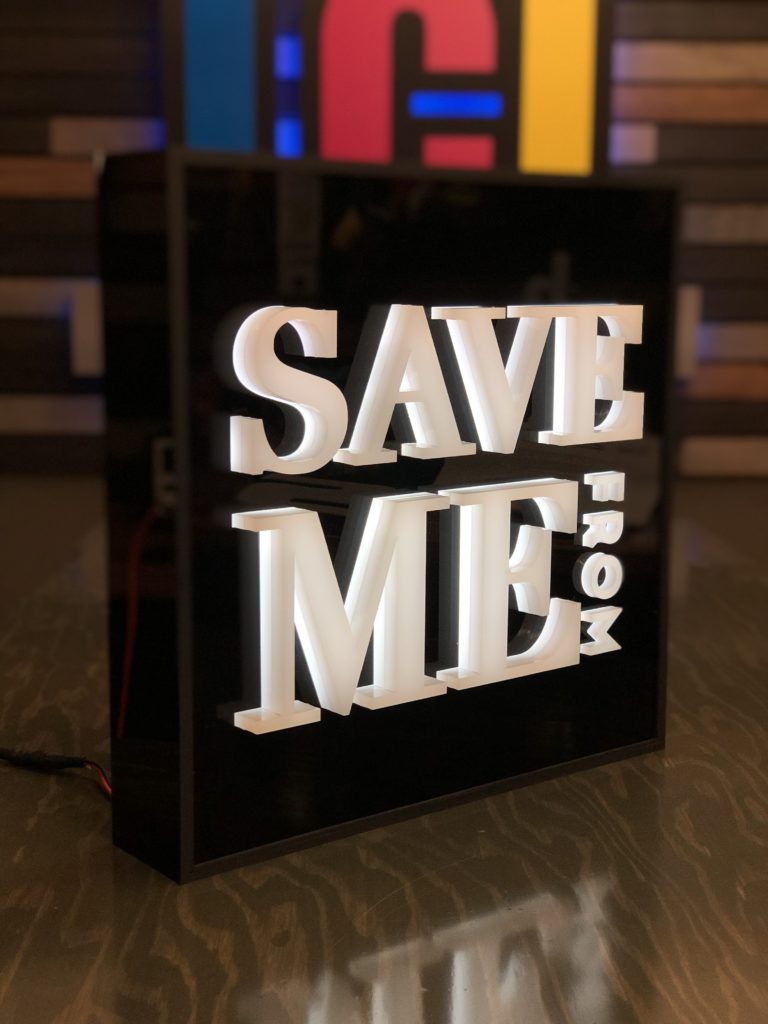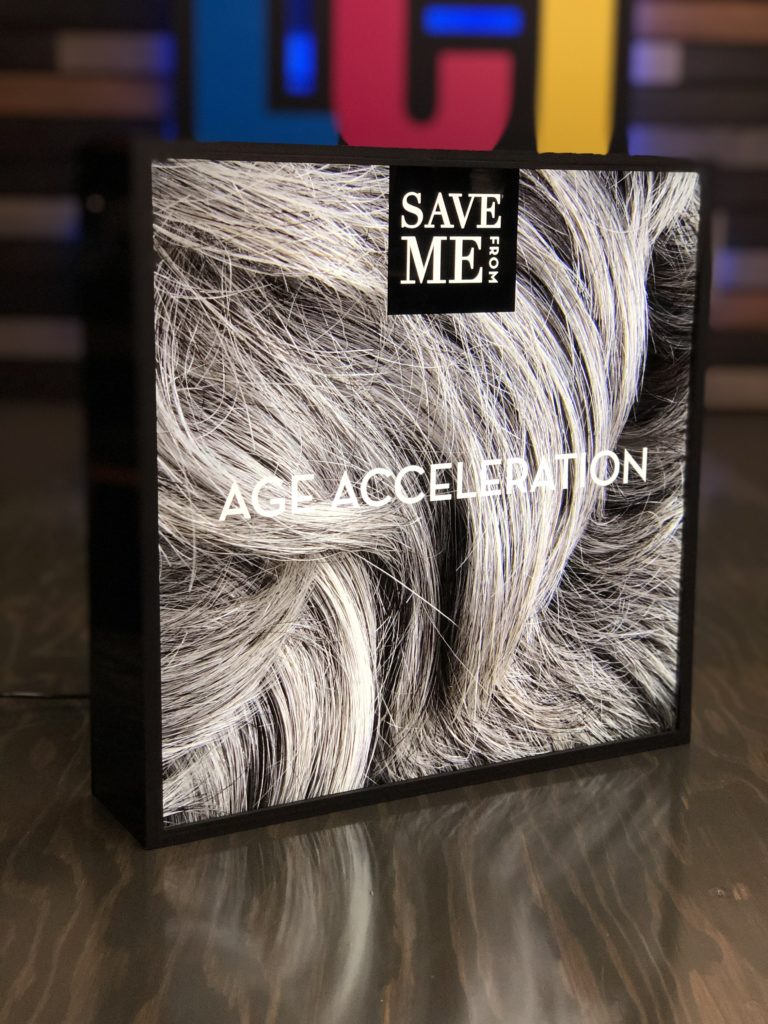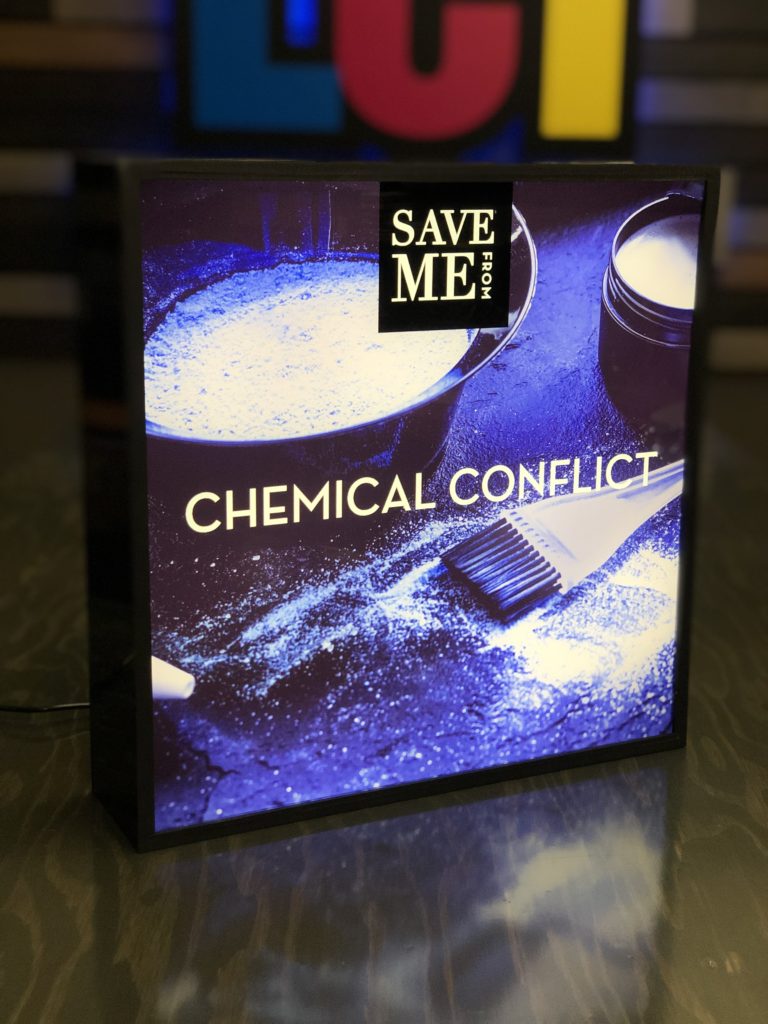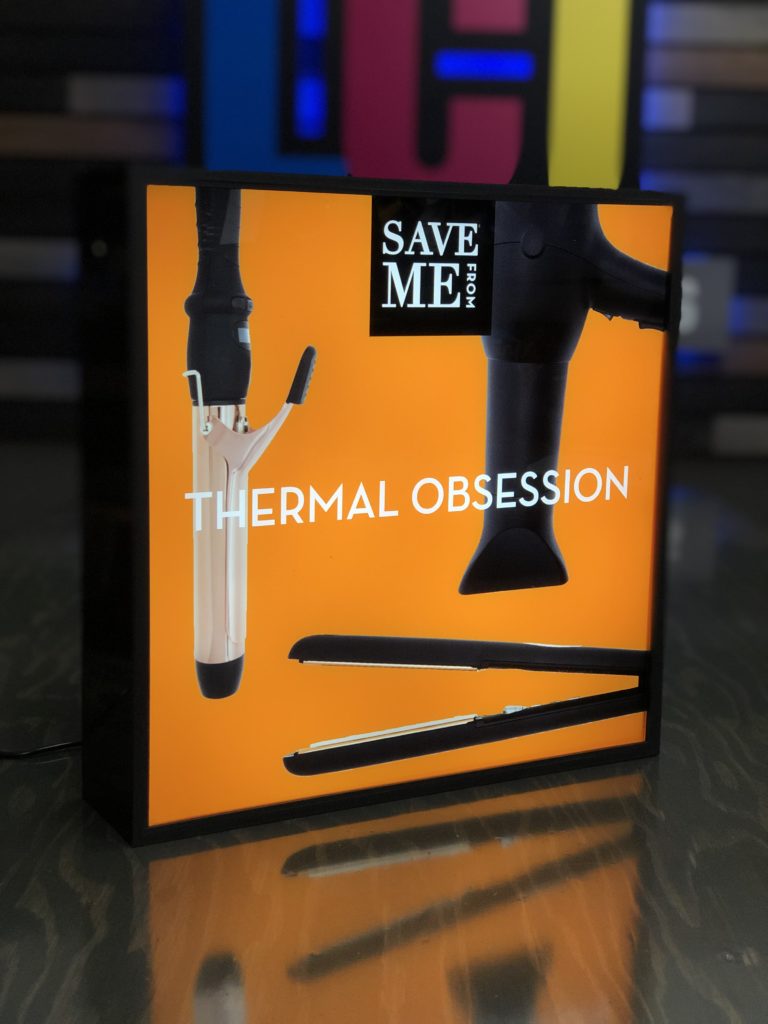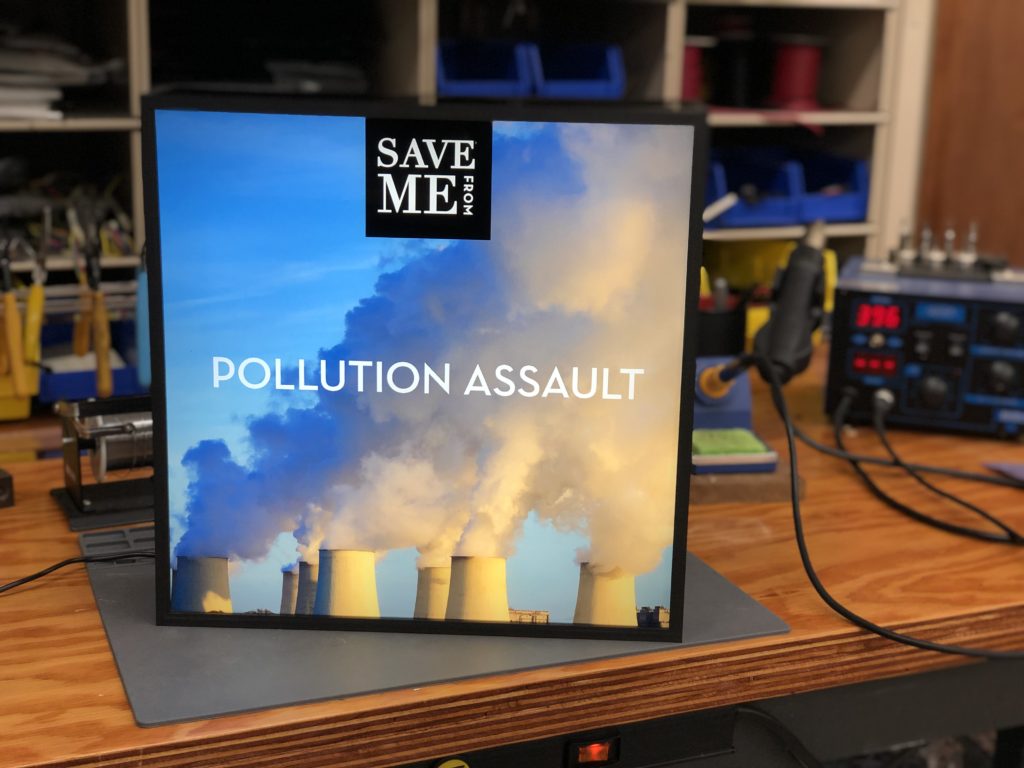 Our LED lit sign cabinets run on a 12 volt power supply which we provide. However, if power is not available at your location, no problem! We have a 5 to 12 volt conversion USB cable. We chose this conversion because it will connect the sign to a standard rechargeable mobile phone power bank! For example, power banks are available on Amazon or at any Walmart
Frequently Asked Questions:
1. Do I need to supply LCI with an logo file to produce Light Boxes & Push Through Letters?
A: Certainly a logo file is helpful if you have one, however it is not necessary. Most importantly our design team can work with you to turn your idea into a finished product.
2. What format files do you work with?
A: Most often we work with Adobe Illustrator, Corel Draw, Adobe Photoshop, AutoCAD, SolidWorks Fusion 3D files. That is not to say we don't use other common formats.
3. What information do I need to get a quote?
A: Just have in mind the size of sign you need and quantity. However, if you need help, we can guide you.
4. Does LCI send a proof before producing work?
A: We always e-mail a proof for your review before taking any project into production because we want to make sure every detail is ironed out.
5. Can LCI produce Light Boxes & Push Through Letters before running large orders?
A: Yes! We can make a production prototype. Therefore, we can work the bugs out!
6: Do we need to wire the sign to the transformer?
A: No because LCI will supply a plug and play lighting system. For instance, we custom solder connectors and cable lengths made to order.
Need a Quote on a Light Boxes & Push Through Letters?
Either give us a call or email us at info@lasercuttinginc.us. Above all, we understand that our customers need quick turn around times, so our team responds quickly to quote requests to help you with a solution. From pencil sketch to cad file, we can work with just about any file format to make your request into a finished success. All trademarks shown on Light Boxes Push Through Letters are the property of their respective owners.
Laser Cutting, Inc.
1549 South 38th Street
Milwaukee, WI 53215-1717
Toll Free: 1-800-471-2600
Tel: 1-414-383-2000
e-mail: info@lasercuttinginc.us
web url: www.lasercuttinginc.us
Laser Cutting, Inc. serves Chicago with 1 day UPS ground shipping!
Here's What Our Customers Think of Us:
Highly professional and meticulous work. Excellent pricing and fulfillment services. — Aaron Cole
Great company! Professional, on time and perfect product. Will do more business with them! — Kevin Ganiere
Excellent consultation and high quality workmanship on Light Boxes & Push Through Letters. I love this company! — Jason Cicero